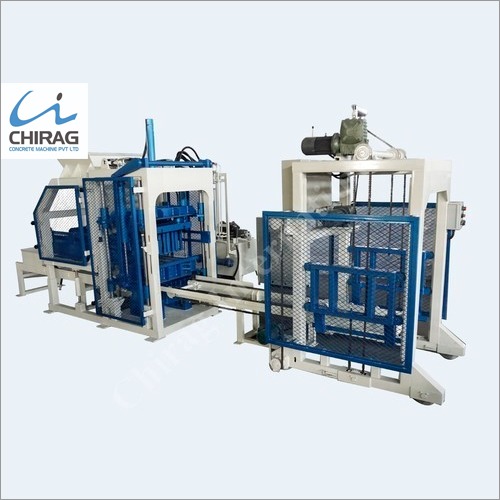 Ash Block Brick Making Machine
Price And Quantity
Product Specifications
Hydraulic Pressure

440 Siemens Volt (S )
Product Description
Features:

Ash Block Brick Making Machine Electrical system consists of Delta PLC control system and Delta Touch Screen, with data input and output; control system has safety logic control and trouble-shooting functions.
Hydraulic System: uses double high-dynamic proportional valves, which automatically adjust the oil flow and pressure, to guarantee the precise movement between the tamper head and mould.
Heavy duty machine structure, which is made of high density cast steel, is vibration proof.
Four rods guiding system and long guide bushing assure the precise movement between the tamper head and the mould.
Ash Block Brick Making Machine Highly productive moulding device, which consists 360 rotating and compulsory feeding of raw materials, platform vibrating and compression shaping, greatly improves the cycle time. The finished blocks are of good shape and high quality.
Our machines, with harmonic cooperation between mechanical, electrical and hydraulic machines functions, guarantees a reliable and high production output of concrete products.
The moulds are changeable, and it is able to produce various kind of blocks,bricks,interlocks, pavers and kerbstones in different types, sizes, shapes, and colour layers.
With face mix device, its able to produce pavers with colour layer.